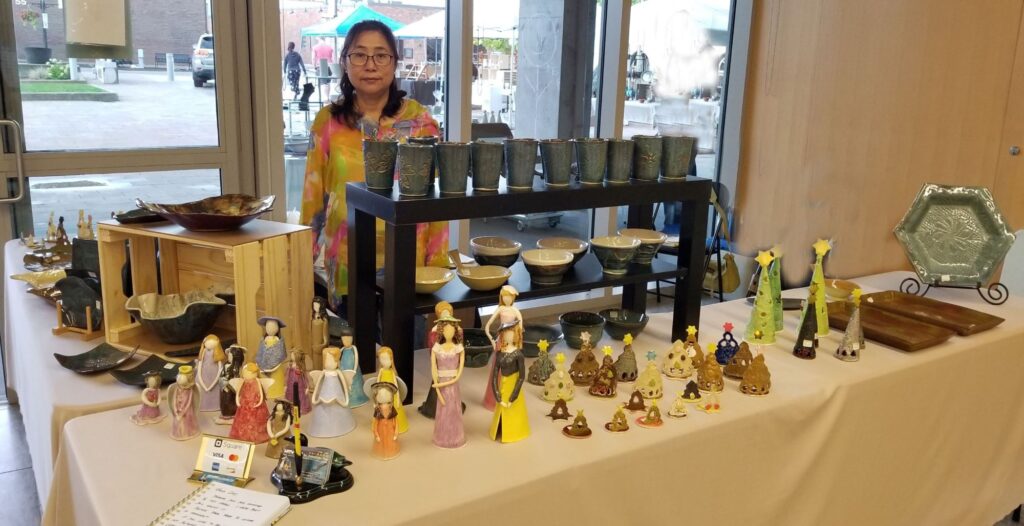 I enjoy working with clay to create functional pieces for our everyday use and decorative pieces to be appreciated purely as works of art to enhance beautification of our living space.  Each piece is unique and has its own color and contour.  When there are multiple items, liked mugs, the selections may vary slightly in size and coloration.
Over the years I have gained great joy and fulfillment from my pottery projects. I enjoy the process and how my work connects me with people.
I am an active member of Brantford Potters Guild, Burlington Potters Guild, Mississauga Potters' Guild and Potters' Guild of Hamilton & Region. I sell my work in my studio as well as the annual sales of these Guilds. I also participate in Cambridge Downtown Potters Sales. Kindly check out the upcoming events for the dates of these sales. Hope to see you then.
If you choose Canada Post delivery, I will email you about the shipping charges when I receive your order. If you prefer pick up, I will advise you pick up address in Burlington by email when I receive your order. I accept cash, etransfer and credit card.
New items are being added regularly, please bookmark my website and visit often.
Thank you for visiting.